How to apply
Application Process - Corpus Reference Application 'Chunagon' -
In order to use the Chunagon online reference tools for the Corpus of Spontaneous Japanese (CSJ), a subscription is required. Please subscribe using the following application procedures.

Application Process - Paid Edition (USB flash drive)-
Please follow these steps.
1

Fill the Application Form and Confirm the Documents

After filling out the form, we will send the pdf files of the application form licenses.

2

Print the pdf files of application form and license, sign them and post them

 If you agree to the terms of the license agreement, please then download the corresponding CSJ application form. Please print two copies of the license agreement, and one photography of an ID. Please also use double-sided printing for the license. Both the application form and the license should be printed on A4 size paper (210mmx297mm) or US letter size paper (8.5in.x11in). Please use two staples on the left edge to staple the license (see the example PDF below as a reference).
After signing two copies of license agreements, please send them to the address found below with a copy of a document such as student or corporate ID which proves your affiliation. Those who apply for a general license should attach a copy of a passport or driver's license. Please leave the date field on the license agreement blank.
Mailing Address:
〒190-8561 Tokyo-to, Tachikawa-shi, Midori-cho 10-2
National Institute for Japanese and Linguistics
"Corpus of Spontaneous Japanese" release division
Japan
3

Receipt and payment of invoices

 After your documents have been received by NINJAL, if usage is approved we will then mail you one copy of the license agreement including the date of the contract's start, along with an invoice. After payment is confirmed, we will ship the USB memory which contain the "Corpus of Spontaneous Japanese" and the CSJ-RDB.

* CSJ will be sent after confirmation of payment for overseas applications.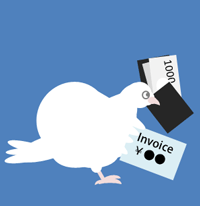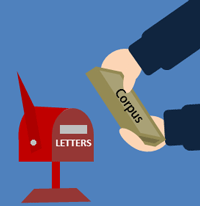 Contact:
Inquiries regarding the application form or license can be sent here.
Please note that it may take some time for your application to be processed.
Overviews of research results (see agreement section 6) may also be sent to the above address.
For those who purchased the 1st to 3rd editions
Application procedure:
Those who have purchased 1st to 3rd editions of the CSJ can receive a DVD containing CSJ-RDB 2.0 and the CSJ package for Himawari free of charge. If you wish, please send the following information to csj-release at ninjal.ac.jp (please convert the 'at'). Please make the subject line "CSJ differential data application"

  -----------------------------------------------

   Your name:

   Affiliation:

   e-mail address:

   Destination address:

   Your CSJ edition:

   -----------------------------------------------

  csj-release at ninjal.ac.jp (please convert the at)
  Subject:  CSJ differential data application